SRS_vctrLGO+txt
About the Author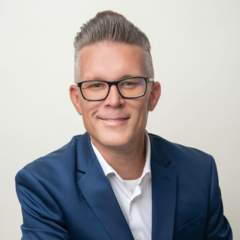 Since 2012, Josh Amolsch has proven to be relentlessly effective in delivering success and satisfaction to his customers. As a resident of Naples, Josh brings energy, charm and wisdom to the Premiere Plus Realty Luxury International brand.

Josh is a long time musician who has released a few recordings over the last 20 years. He loves hiking in national parks and traveling with his wife, Viktoriya. The bedrock of Josh's character has always been his passion for service and results. With this, Josh has not only found success, but a permanent seat as a student in the practice of real estate.

Consulting real estate consumers and guiding principles through life changing events has been the highlight of Josh's adult life. Josh is an accomplished communicator, and with the unique training he has received from top brokers with over 120 years combined experience, Josh knows how to bring deals together, keep everyone on track, and close successfully while maintaining healthy relationships.