Declining Buyer Activity Shrinks Naples Housing Prices
Interesting photo choice for a market update blog, right? What the heck does a cigarette butt have to do with the Naples September 2022 Housing Market Update? Well, I look at my work as art. Informative art. This peice is sort of a part 2 to my previous blog, mentioned later in this article, and is reflective of the debris we are sorting out all around us right now. I am hopeful that fancy 5th Ave gallery will display my blogs someday.
Housing Inventory fell again in September in Collier County and has been falling since July, ending a four month rise that started in February. While New Listings have been making their seasonal decline since March, we experienced the lowest number of New Listings last month since April 2020. But September 2017 was even worse at 465 New listings vs September 2022's 768. All things considered, Naples is still doing great… as long as you don't drive down Gulf Shore Blvd:(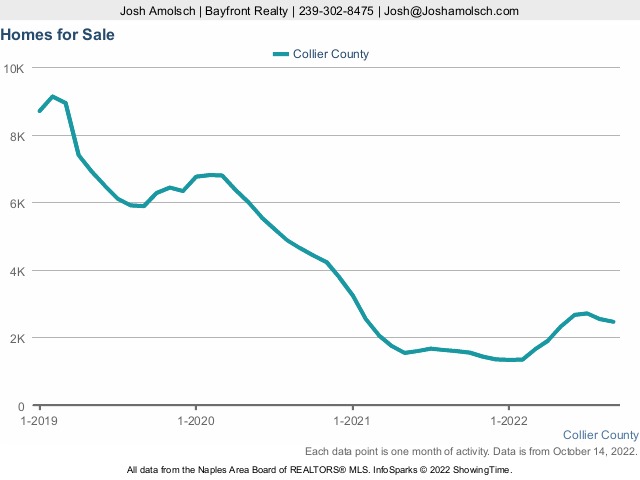 Getting off the subject of being sucker-punched for 26 hours, lets talk about the importance of Realtors. Realtors list property for sale and for lease. Being the incredibly creative organization that we are, have have deemed these new lisitings…um… New Listings.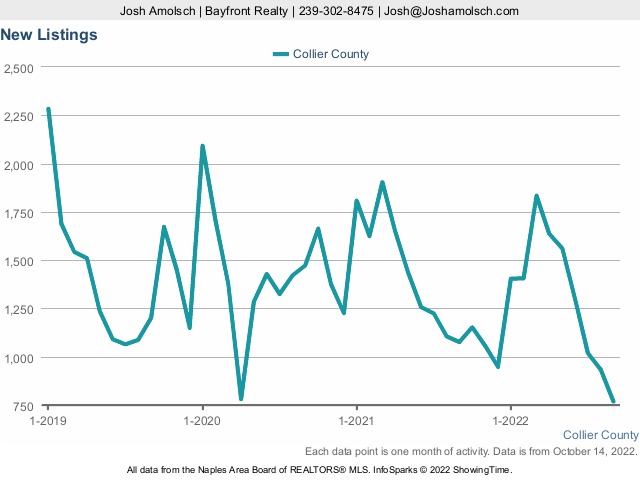 New Listings are important because they feed housing inventory, or "supply", that consumers need and want. There are some folks out there that don't seem to understand supply & demand, such as people who demand that gas companies lower their prices but who don't support domestic drilling which would accomplish their demands. But that doesn't mean that the ever important rule of the universe doesn't exist.
Pending Sales were down in September as well, which speaks to the lower Median Closed Price which dropped 5.6% in September. I guess not even lower inventory can push prices higher when the supply of reasonable money is being mugged by ever-increasing mortgage interest rates and sustained inflation that is eating away at the disposable income of so many. There ain't no free lunch, hunny.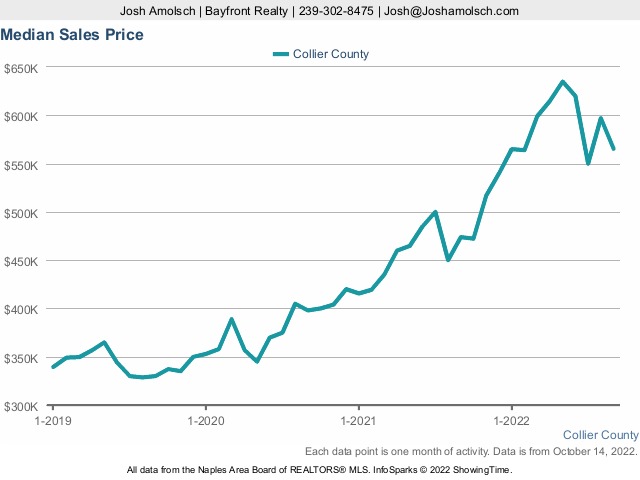 I wrote a blog called "Naples Real Estate Post Hurricane" 3 days after Hurricane Ian devastated the Southwest Florida coast just to try and help where I was able to since I was out of town. While others were cutting out drywall and sweeping out sand from their master bedrooms, I was only able to research and advise on real estate as I was on a pre-planned trip out of the state. Check it out, I hope it helps. If not, call me. I am back in town and will get right to work helping you any way I can. Anyone who knows me, knows I am serious.
Your Agent & Friend for Life,